Continuous glucose monitoring provides a more complete picture of a patient's glucose levels, compared to what they'd be able to glean from a single fingerstick reading from a blood glucose meter (BGM). Greater access to more frequent glucose insights supports more effective diabetes management for you and your patients.
---
The Difference is in the Data
Patients with type 1 and type 2 diabetes (T1D/T2D) may experience similar challenges, despite their different diagnoses. Some may struggle to understand how diet decisions affect their glucose levels, how to effectively titrate insulin, or how the timing of exercise and other activities plays a role in their treatment. 
Continuous glucose monitoring technology serves to help address these issues, and more. Real-time CGM (RT-CGM) systems, like the Dexcom G6 CGM System, transmit glucose measurements at regular intervals from a wearable body sensor to a nearby receiver or compatible mobile device via Bluetooth. This interaction provides users with actionable information, including historic and current glucose concentration and velocity of glucose change, without requiring volitional behavior.
Continuous Insight, Day and Night 
Unlike a BGM, CGM systems like Dexcom G6 show patients where their glucose level is headed and how fast. Dexcom G6 helps minimize the guesswork derived from making diabetes treatment decisions based on a BGM reading alone, supporting greater peace of mind for patients and their caregivers.1,2
Image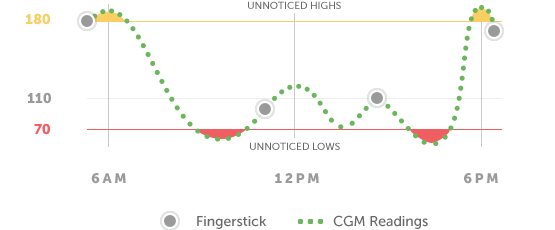 Image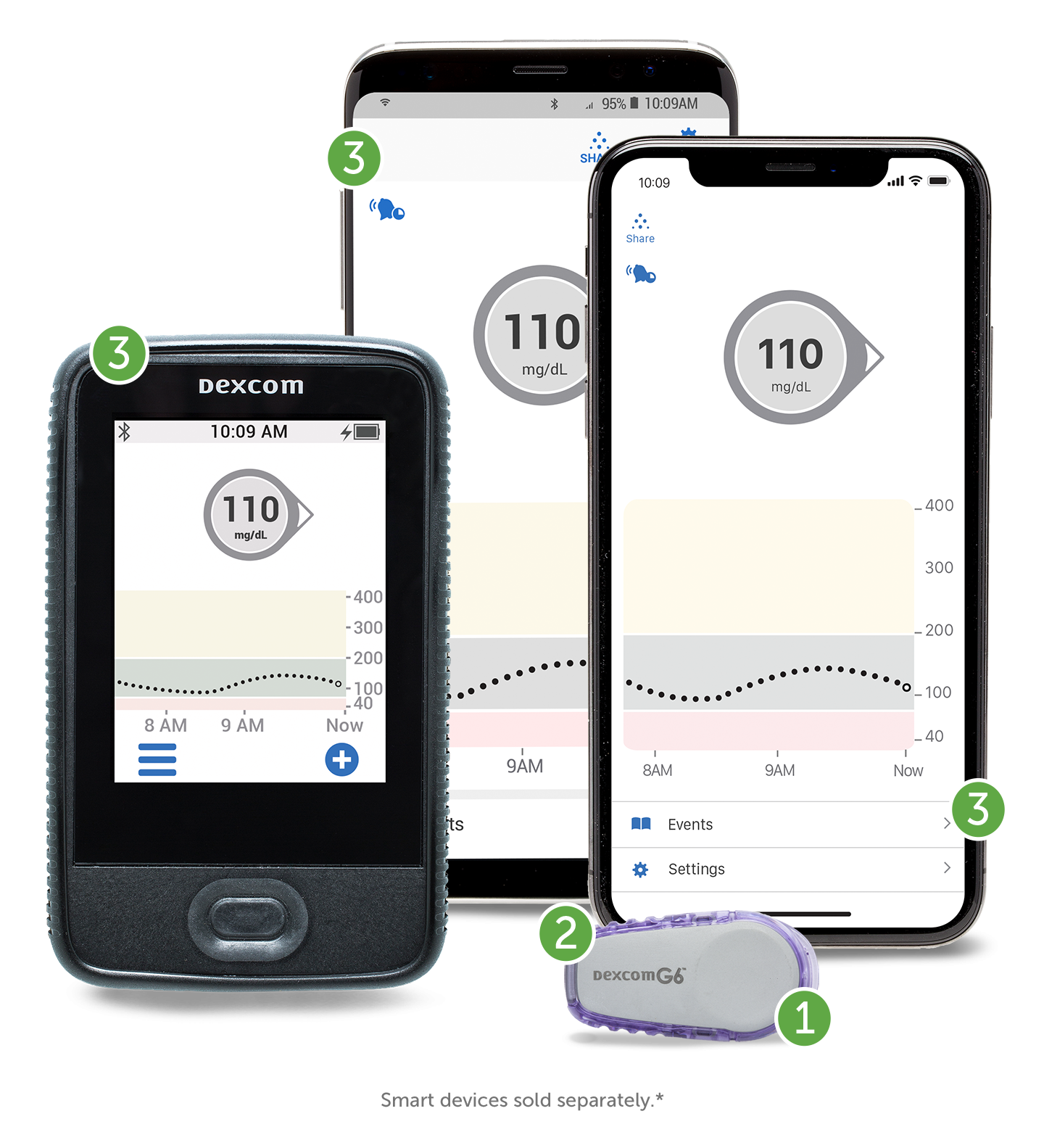 Primary CGM Components 
A CGM system consists of three main components: 
1. Sensor - measures interstitial glucose levels just underneath the skin.  
2. Transmitter - sends data wirelessly to a display device, such as a receiver or a compatible smart device.*  
3. Display device – allows patients to view their real-time glucose data and trends. Dexcom G6 also enables patients to receive a suite of alerts, an Urgent Low alarm, and other notifications on their display device, which can help warn them of high or low glucose levels. 
The Benefits of CGM for Insulin-Using T1D and T2D Patients
Long-Term CGM Use Supports Long-Term Benefits and Outcomes
A three-year, real-world clinical trial—the longest CGM outcome study to-date—reiterates the clinical impact of using real-time CGM (RT-CGM) systems like Dexcom G6. Study participants with T1D using a Dexcom RT-CGM system showed significantly reduced A1C levels, increased TIR (70-180 mg/dL), and decreased time below range (<70 mg/dL), independent of insulin delivery method.6 
This supports the overarching notion that RT-CGM supports improved diabetes management for your patients in a way that is both accessible and sustainable. Whether your patients are sitting down for a meal, leading a presentation, or turning in for the evening, they can feel more confident in their daily diabetes treatment decisions that help shape the rest of their lives.
Image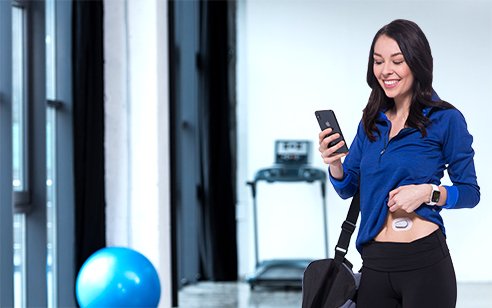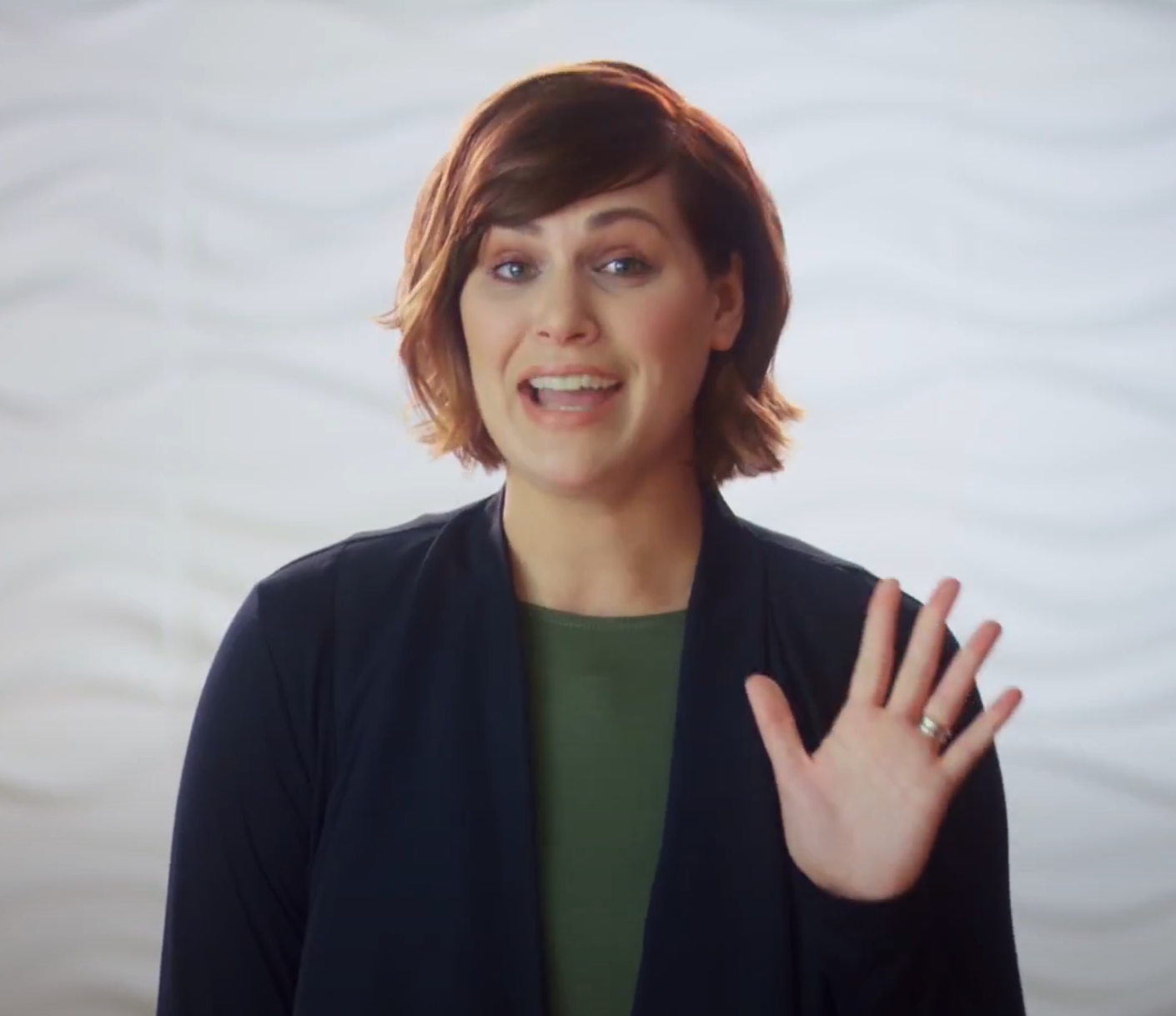 Real-Time Insights, for Real-World Decisions
This 1-minute 28-second video provides the basics of CGM. Discover how CGM helps empower patients with diabetes to achieve and sustain better glucose control,3,6 for greater freedom and flexibility. Watch our video to learn more about CGM.
Maximize Your In-Person and Remote Appointments
Optimized data sharing and reporting software, like Dexcom CLARITY, allow healthcare providers to access and review CGM reports that show patterns, trends, and specific data insights for each patient.
Learn more about Dexcom CLARITY and how you can incorporate your patients' CGM data into your practice, whether you consult your patients in-person or via telehealth.
Image

---
*To view a list of compatible devices, visit dexcom.com/compatibility.
†Participating patients with type 1 diabetes with a baseline A1C of ≥ 8.5%.
‡Participating patients with type 2 diabetes with a baseline A1C ≥ 9.0%.
1 Erie C, et al. Pediatr Diabetes. 2018;19(1):92-97.
2 Burckhardt MA, et al. Diabet Med. 2019.
3 Beck RW, et al. JAMA. 2017;317(4):371–378. doi:10.1001/jama.2016.19975.
4 Beck RW, et al. Ann Intern Med. 2017;167:365–374. doi: 10.7326/M16-2855
5 Lind M, et al. JAMA. 2017;317(4):379-387.
6 Šoupal J, et al. Diabetes Care 2019;43(1):37-43.