​
dispensing Dexcom G7 CGM:
what you need to know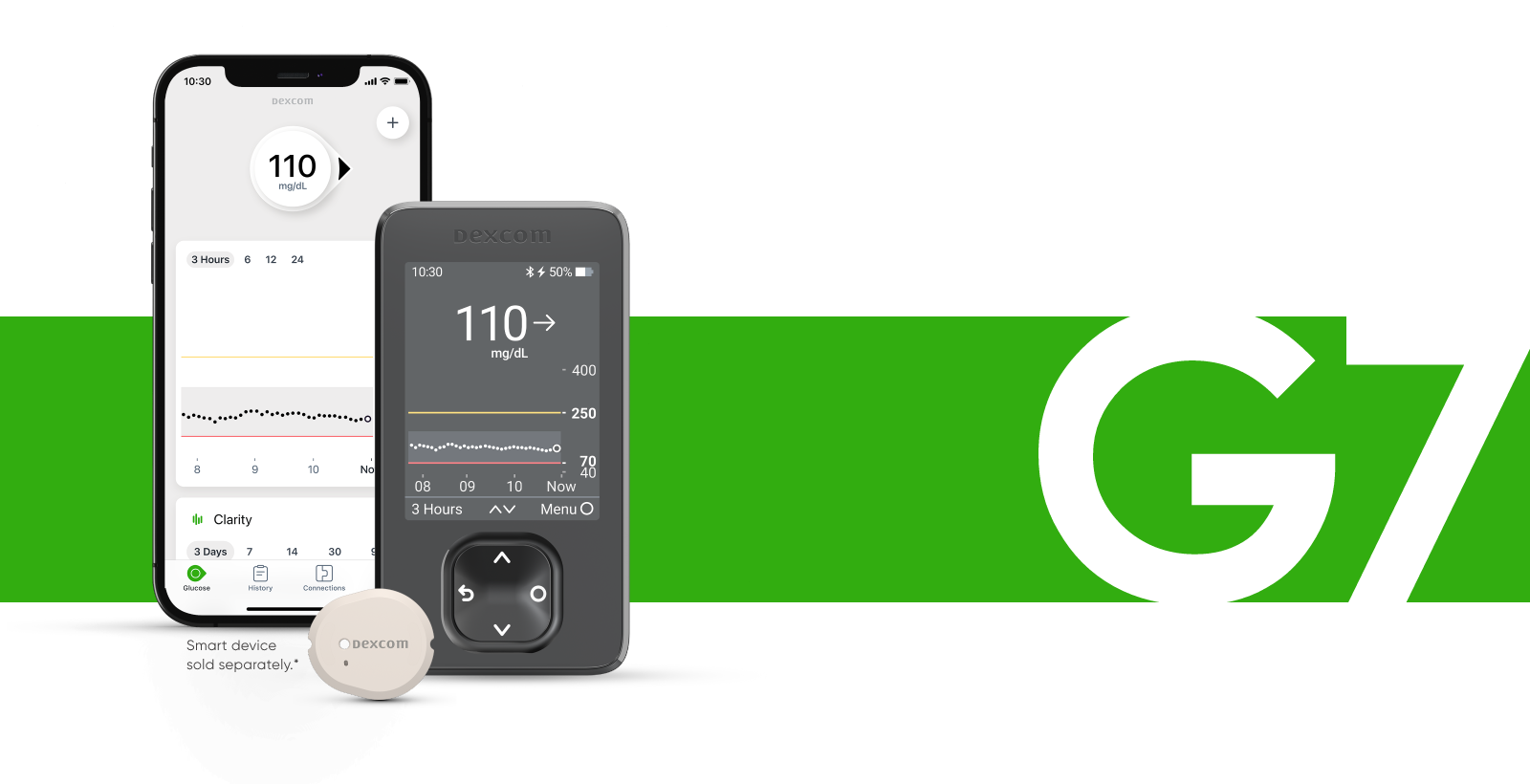 ​
THE CONTINUOUS GLUCOSE MONITORING (CGM)
SYSTEM TRANSFORMING DIABETES MANAGEMENT
With Dexcom G7, there is no separate transmitter needed. Each box contains 1 sensor that will last for 10 days, so each monthly prescription should include 3 boxes. If patients opt to use a compatible smart device, only dispense the sensor boxes. If patients do not have a smart device, the Dexcom G7 receiver will be required to access their data.
The Dexcom G7 sensor and receiver are available through major retailers, including Cardinal Health, McKesson, AmerisourceBergen, Dakota Drug, and Smith Drug.
DOWNLOAD THE PHARMACY TOOLKIT
FOR MORE INFORMATION
| PRODUCT COMPONENTS | DEXCOM G7 SENSOR | DEXCOM G7 RECEIVER† |
| --- | --- | --- |
| PRODUCT NRC | 08627-0077-01 | 08627-0078-01 |
| FILL | 3 boxes (1 sensor per box) | 1 |
| REFILLS | 30 days | 1 year |
*To view a list of compatible devices, visit dexcom.com/compatibility. †Receiver required for Medicare beneficiaries.
DEXCOM G7 IS BUILT FOR POWERFULLY
SIMPLE, CONFIDENT DIABETES MANAGEMENT
Dexcom G7 is indicated for use with children ages 2 and up,
and it can be used with no limitations during pregnancy.
the most accurate CGM1

  INDUSTRY-LEADING CGM THAT IMPROVES OUTCOMES2-7
>1% A1C reduction*,1,7
More time in range2-6
Lower hyper- and hypoglycemia2-6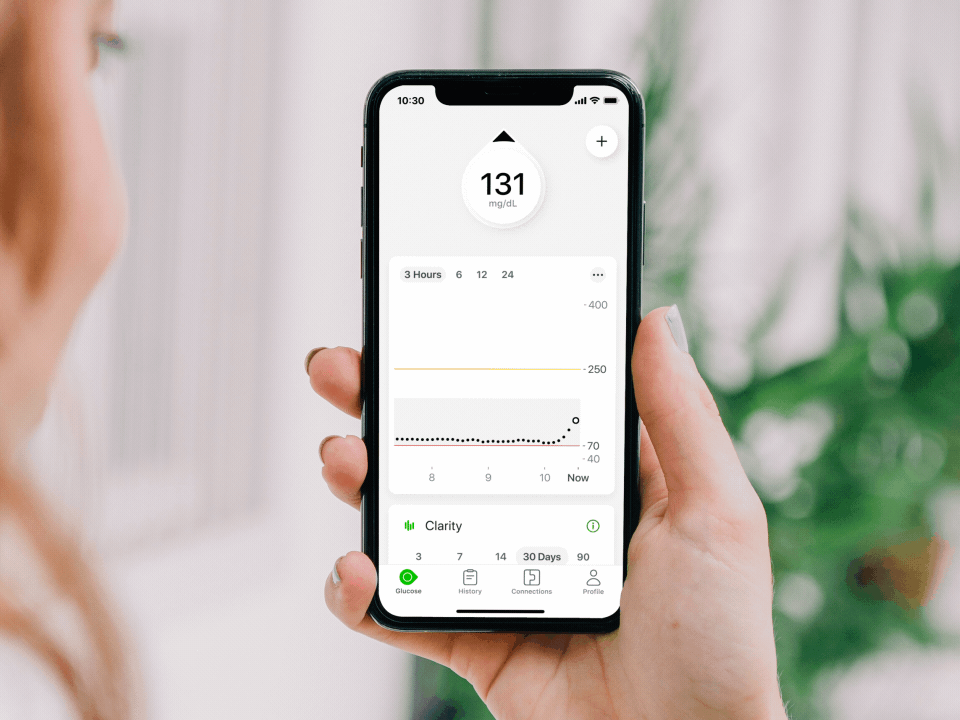 Smart device sold separately.* 
the simple CGM
FOR EFFORTLESS DIABETES MANAGEMENT THAT LEADS TO BETTER ADHERENCE†,7
Image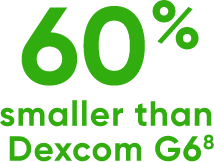 Image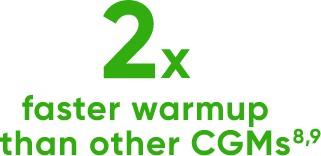 Image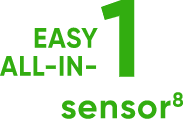 the most covered CGM brand10
AFFORDABLE CARE FOR PATIENTS WITH DIABETES TYPE 1 OR 2, DURING PREGNANCY, OR THOSE ON MEDICARE‡,8

Pay $0 than FreeStyle Libre patients10

Your patients can start quickly with the Simple Start Program at the pharmacy
IF YOUR PATIENT NEEDS HELP WITH COVERAGE,
THE DEXCOM SAVINGS CENTER CAN HELP
 
*Results obtained in a real-world study after 12 weeks of use (N=248). †Based on 30 days of use. ‡Must meet eligibility requirements. Under Medicare's DME fee schedule, reimbursement for CGMs, using CPT codes K0554 and K0553, is the same, regardless of CGM brand. Regulation at 42 CFR 410.152(b), stipulates that coinsurance for items of durable medical equipment is 20% of the allowed amount.
the all-in-one app experience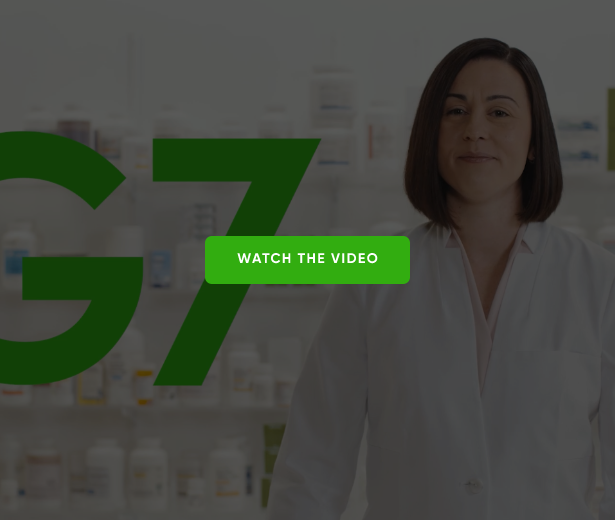 Dexcom G7 is the latest in CGM technology, offering an all-in-one app experience made to help empower patients to act before a potentially dangerous hypo- or hyperglycemia event.

  Features a simplified design and real-time and retrospective insights

  Patients can view their glucose readings directly on a compatible smart device or a Dexcom G7 receiver

  No scanning and no fingersticks required
  Flexible alerts including a hyperglycemia alert and a new Urgent Low Soon alert

  Patients can use the separate Follow app* to share glucose information with up to 10 followers
*Followers must have compatible smart devices to use the Dexcom Follow app.
getting patients started with Dexcom G7 is easy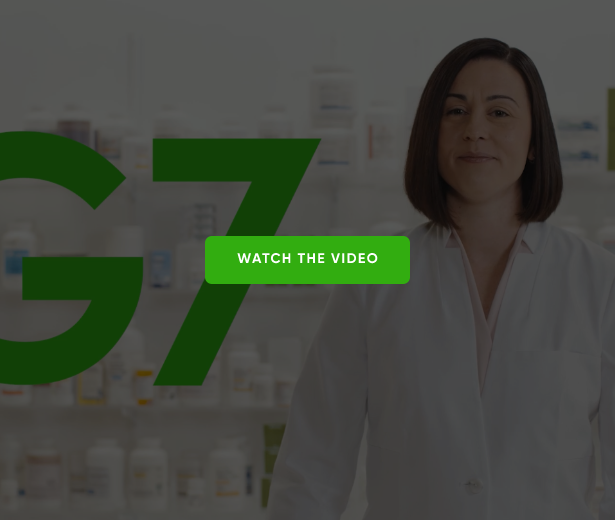 Applying Dexcom G7 is simple
Select sensor site
Insert the sensor using the applicator
Pair the receiver or compatible smart device
Dexcom G7 features a fast 30-minute warmup once applied to the body
Keep smart device or receiver nearby during warmup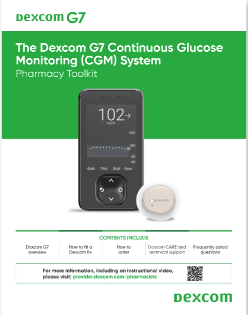 Dexcom G7 pharmacy toolkit
The toolkit is designed to help answer any questions you or your patients may have about Dexcom G7.
DOWNLOAD THE PHARMACY TOOLKIT FOR MORE INFORMATION
are your patients connected to a pump?
We recommend new users on automated insulin delivery (AID) systems to explore the benefits of Dexcom G6 and for existing users on AID systems to stay on Dexcom G6 until Dexcom G7 is compatible with your pump.
1 Dexcom, data on file, 2022. 2 Beck RW, et al. JAMA. 2017;317(4):371-378. 3 Beck RW, et al. Ann Intern Med. 2017;167(6):365-374. 4 Martens T, et al. JAMA. 2021;325(22):2262-2272. 5 Laffel LM, et al. JAMA. 2020;323(23):2388-2396. 6 Welsh JB, et al. J Diabetes Sci Technol. 2022:19322968221099879. 7 Seagrove Partners Patient Perspectives, 2022. 8 Dexcom G7 CGM System User Guide. 9 FreeStyle Libre 3 Quick Start Guide. Abbott Diabetes Care Inc.; 2022. 10 Managed Markets Insights & Technology, LLC. MMIT Analytics, June 2022.
The circular shape of the sensor housing, FreeStyle Libre, and related brand marks are marks of Abbott.