Dexcom G7 can help Veterans
manage their diabetes
with confidence
Prescribe the #1 recommended CGM brand for your VA patients1,2
An easier way to manage diabetes is now available for VA patients*
The Dexcom G7 Continuous Glucose Monitoring (CGM) System allows your patients to see their glucose levels 24/7 without the hassle of fingersticks.† It uses a small wearable sensor to send glucose numbers to a smartphone‡ or handheld display device in real time.

This powerful tool can help patients living with all types of diabetes see the impact of food, activity, and medication on their glucose levels so they can make better decisions in the moment. Dexcom G7 is available for qualifying VA patients.*
†Fingersticks required for diabetes treatment decisions if
symptoms or expectations do not match readings.
‡Smart device sold separately.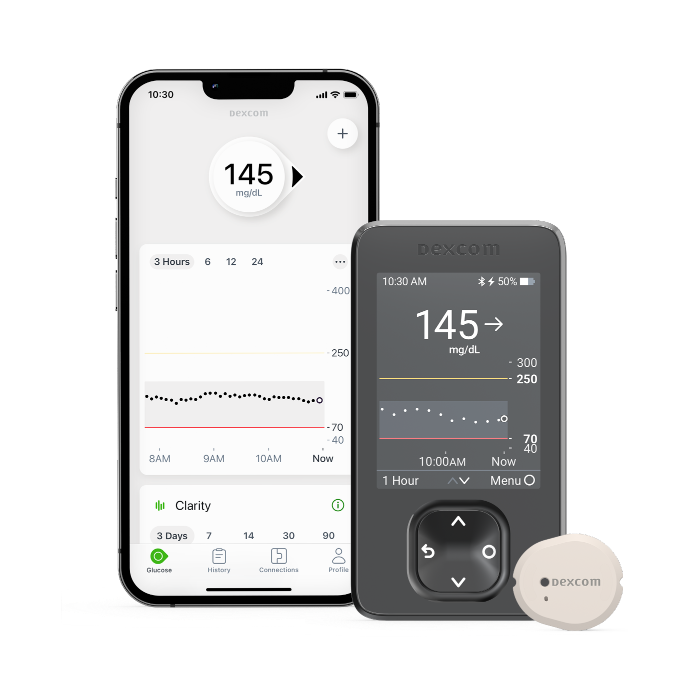 See how Dexcom G7 changed a Veteran's life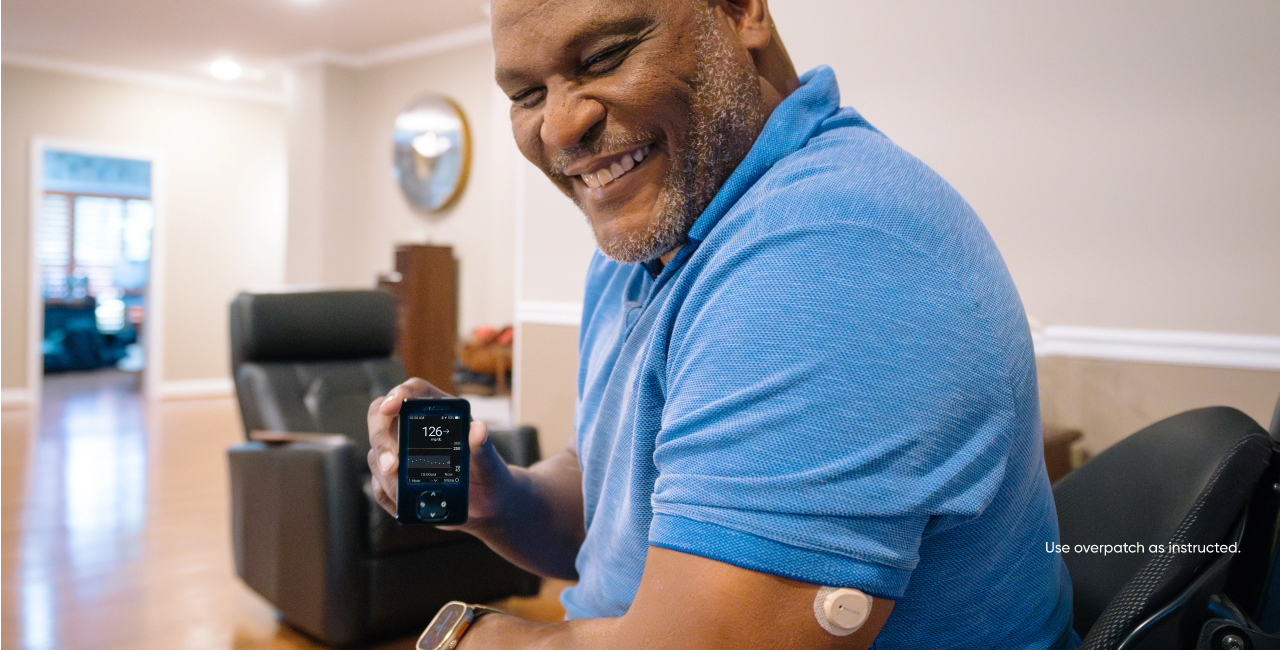 The most accurate CGM system

3
For confident therapy decisions that lead to proven results4-8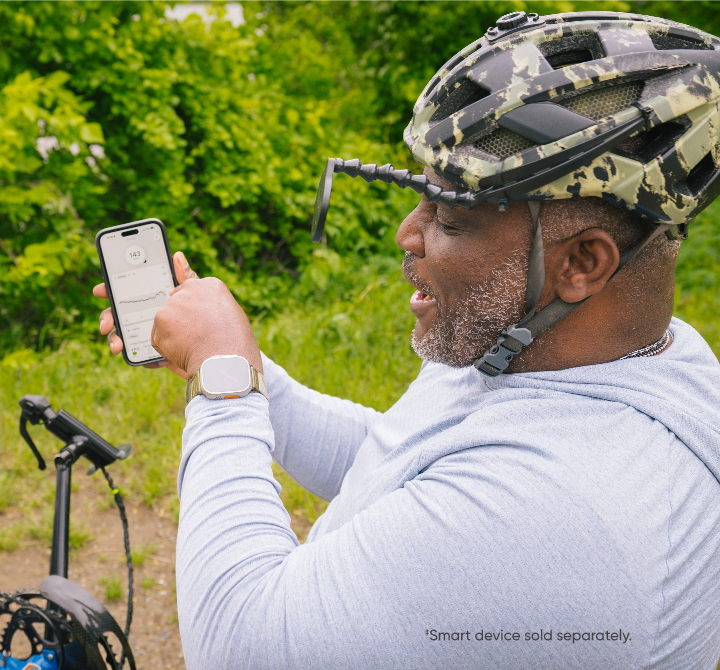 INDUSTRY-LEADING MARD§
The lower the MARD, the better. Dexcom G7 has an 8.2% MARD for adults9 compared to 8.9% for FreeStyle Libre 3.10
  CLINICALLY PROVEN RESULTS
Dexcom G7 is proven to lower A1C, increase time in range, and reduce hyper- and hypoglycemia.4-8
  SUPPORTS GREATER PEACE OF MIND
It can notify patients when they are high and before they go too low, helping them stay on track day and night.
The simple CGM system
For easier diabetes management that leads to better treatment adherence.||,3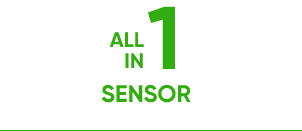 The all-in-one sensor is easy to apply with the push of a button9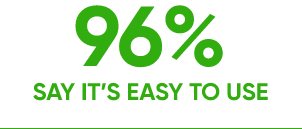 96% of surveyed Dexcom G7 customers say it's easy to use3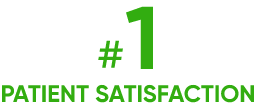 Dexcom customers are 3x more likely to recommend Dexcom than other CGM brands¶,11
VA eligibility criteria*
Providers prescribing CGM devices for Veterans must confirm and document the Veteran has been diagnosed with diabetes and is being treated with daily insulin. Veterans taking insulin daily are eligible for a CGM device. It is recommended that CGM be considered under the following circumstances:
| | |
| --- | --- |
| | The Veteran requires daily insulin to achieve desired glycemic management targets and/or avoid hypoglycemia based on shared decision-making, as recommended by the VA/DoD Clinical Practice Guideline for the Management of Diabetes Mellitus. |
| | The Veteran has an uncommon condition in which hypoglycemia is a significant concern (for example, post-gastrectomy, paraneoplastic syndromes, and reactive hypoglycemia). These Veterans may be considered on a case-by-case basis by the endocrinology subject matter expert at the VISN or facility. |
| | It is documented that the Veteran has the knowledge and skill set necessary to successfully utilize CGMs, including an understanding of the need to do self-monitoring blood glucose (SMBG) for calibration as recommended by the manufacturer, and to evaluate "high" or "low" blood glucose results or trends based upon readings and/or alarms as recommended by the FDA and the treating healthcare team. |
| | It is documented that the Veteran has followed provider recommendations for SMBG and therapy changes. This will assist providers with determining potential adherence with CGMs, which is essential in achieving improved outcomes. |
| | The Veteran agrees to ongoing medical appointments with the multidisciplinary team at least every 6 months (more frequently as recommended) to assess the adherence and benefit derived from CGMs, which will be documented in the medical record and used for justification for continued use. |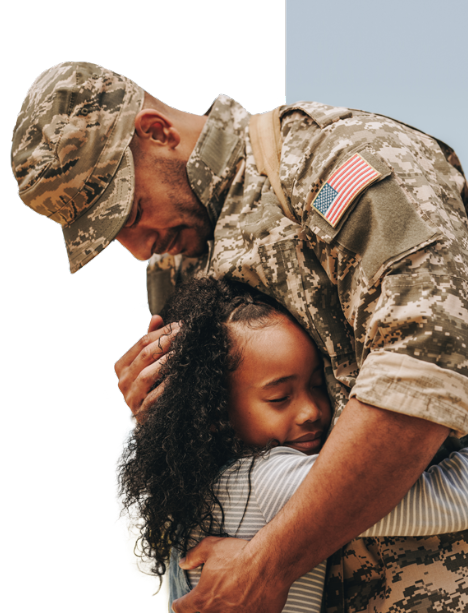 Our CGM portfolio can help
patients with all types of diabetes
better manage their glucose2-6
The Dexcom CGM portfolio is an expanding line of CGM systems that support a broad range of people with diabetes. Now you can simply prescribe the CGM system that works best for each patient's individual needs.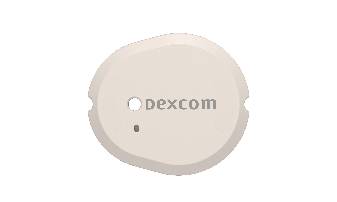 DEXCOM G7 CGM FOR PERSONAL USE
An intuitive user experience with the advanced accuracy that only Dexcom offers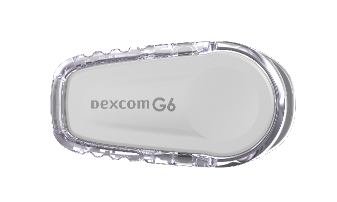 DEXCOM G6 CGM FOR PERSONAL USE
Industry-leading connectivity with pumps and pens for powerful integrated diabetes control
Request a meeting with a Federal Business Manager
A Dexcom Federal Business Manager will reach out to set up a virtual or in-person meeting to answer your questions.
*For a complete description of Veterans Affairs coverage criteria and additional information, please see the Department of Veterans Affairs (VA) Updated Guidance on Patient Selection Criteria for Continuous Glucose Monitoring Systems (CGMs), June 30, 2022. A patient must be seen at a VA healthcare facility or a VA Community Care Network clinic to be eligible to receive coverage. ‡Smart device sold separately. To view a list of compatible devices, visit dexcom.com/compatibility. §MARD stands for "mean absolute relative difference." ||Based on use out of 30 days. ¶Based on a comparison of NPS scores among major CGM brands. #Receiver required for Medicare beneficiaries.
 
1 dQ&A US Q1 2023 US Diabetes Connections Patient Panel Report. 2023; 93-94. 2 Seagrove HCP Survey Q2 2022; 23. 3 Dexcom, data on file, 2022. 4 Beck RW, et al. JAMA. 2017;317(4):371-378. 5 Beck RW, et al. Ann Intern Med. 2017;167(6):365-374. 6 Martens T, et al. JAMA. 2021;325(22):2262-2272. 7 Laffel LM, et al. JAMA. 2020;323(23):2388-2396. 8 Welsh JB, et al. J Diabetes Sci Technol. 2022:19322968221099879. 9 Dexcom G7 CGM System User Guide. 2023. 10 FreeStyle Libre 3 Quick Start Guide. Abbott Diabetes Care Inc.; 2022. 11 DQ&A Q1 2023 Patient Perspectives.