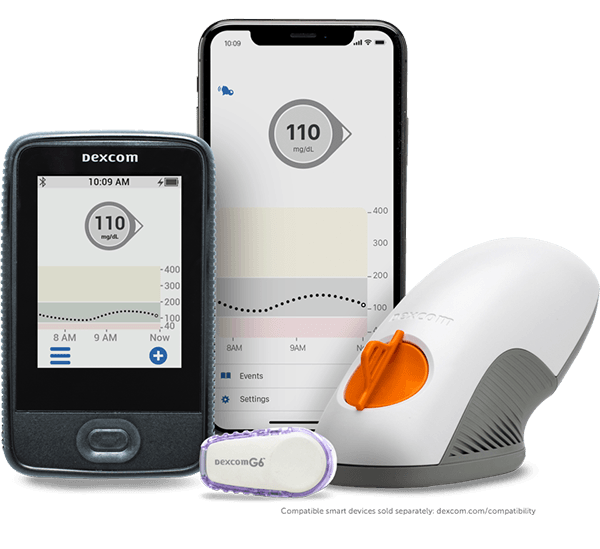 Dexcom G6 CGM System for Personal Use
The Dexcom G6 CGM is the first real-time, integrated Continuous Glucose Monitoring System (iCGM) that is authorized to work interoperably with a range of connected insulin pen and hybrid closed-loop system partners. It features a 10-day sensor and requires zero fingersticks or scanning,* supporting greater freedom and flexibility for your patients ages 2 years and older to manage their diabetes. 
PRESCRIBE DEXCOM G6 REQUEST A SAMPLE
*If your glucose alerts and readings from Dexcom G6 CGM System do not match symptoms or expectations, use a blood glucose meter to make diabetes treatment decisions.
Powerful. Proven. Protective.  
The Dexcom G6 CGM System can help empower your patients with proven accuracy1 and a suite of protective alerts, including the Urgent Low Soon alert. Whether they have type 1 or type 2 diabetes (T1D/T2D), Dexcom G6 can help simplify how you treat your patients—in-person or via telehealth—to maximize their care.
§Smart devices sold separately. To view a list of compatible smart devices, visit dexcom.com/compatibility.
The World's Most Powerful Integrated Continuous Glucose Monitoring (iCGM) System.
Learn more about how Dexcom G6 CGM System can support your patients with type 1 or insulin-treated type 2 diabetes. Watch our 'Getting Started' video for guidance that can help your patients as they learn to use their Dexcom G6 and the Dexcom G6 app to better manage their diabetes in real time.

Dexcom G6 CGM System
Components
Using the auto-applicator, patients or caregivers can insert the sensor and then snap in the transmitter. Then, they will be able to view real-time glucose data from the transmitter via a patient's selected display device.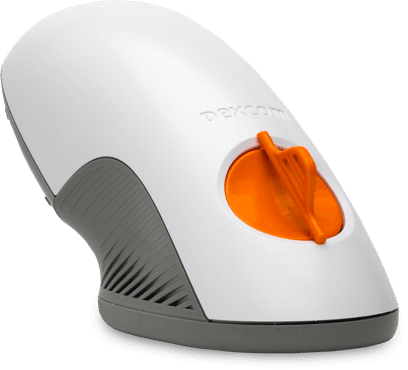 Auto-Applicator
Provides simple sensor insertion at the push of a button. A patient can apply the sensor on their own by following the instructions for use.

Sensor
Monitors interstitial glucose levels through a small wire inserted just underneath the skin, sending a signal to the transmitter (10-day lifespan).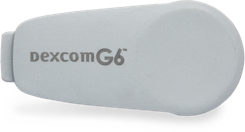 Transmitter
Fastened on top of the sensor; sends data wirelessly to the wearer's compatible display device* (3-month lifespan).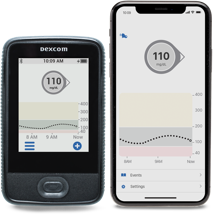 Display Device
Allows patients to view their real-time glucose data and trends. Dexcom G6 also enables patients to receive a suite of alerts, an Urgent Low alarm, and other notifications on their display device*, which can help warn them of high or low glucose levels.
§Smart devices sold separately. To view a list of compatible smart devices, visit dexcom.com/compatibility.
Why Prescribe Dexcom G6?
Dexcom G6 removes the burden of having to fingerstick or scan for your patients to receive real-time glucose readings.   
*If your glucose alerts and readings from Dexcom G6 do not match symptoms or expectations, use a blood glucose meter to make diabetes treatment decisions.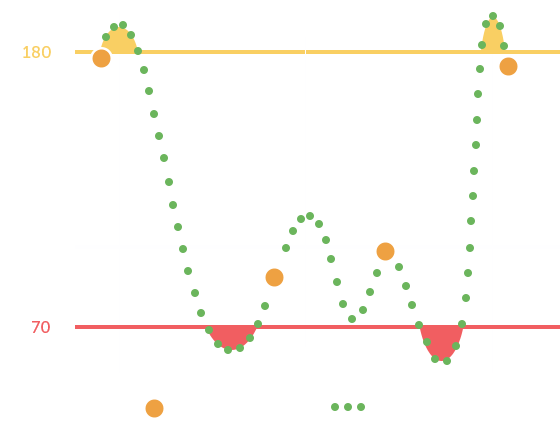 Representative in-clinic session data shows how calibrations can result in improved, worsening, or no effects on the accuracy of the Dexcom G6 CGM System. It supports the notion that overall, the absence of calibrations does not impact the ability of Dexcom G6 to provide accurate glucose readings.5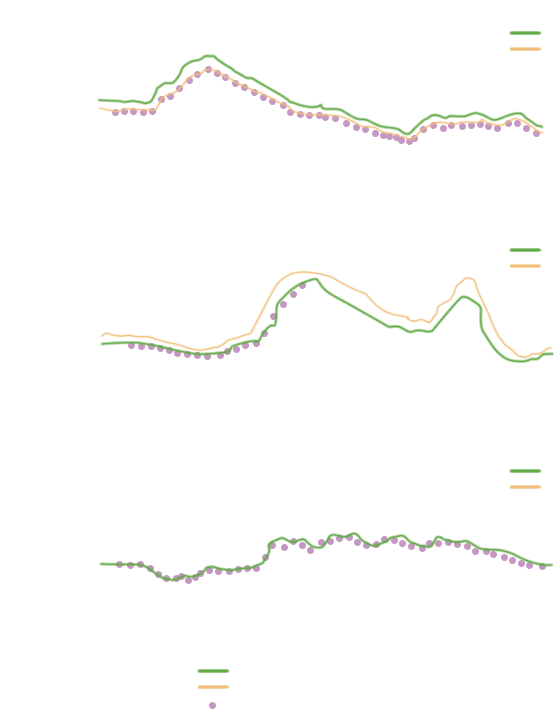 Patients show sustained glycemic benefit with long-term real-time CGM (rtCGM) use.#,6 Dexcom rtCGM use is clinically proven to lower A1C, reduce hyper- and hypoglycemia, and increase time in range.2,3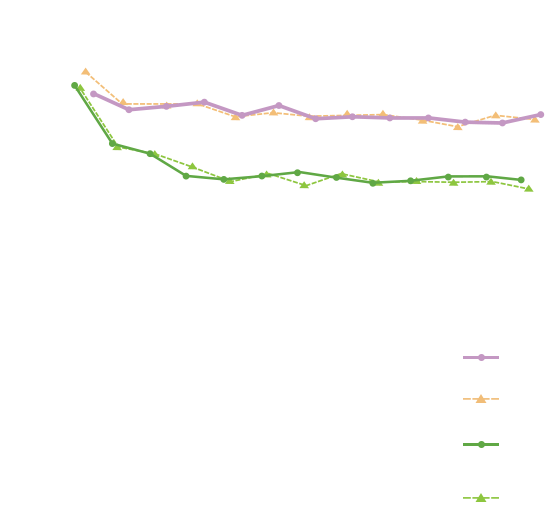 The Dexcom G6 sensor prevents clinically significant interference from acetaminophen, and readings can be used to make diabetes treatment decisions when taking up to a maximum acetaminophen dose of 1,000 mg every 6 hours.*
*Taking a higher does than 1,000 mg every 6 hours may affect Dexcom G6 readings.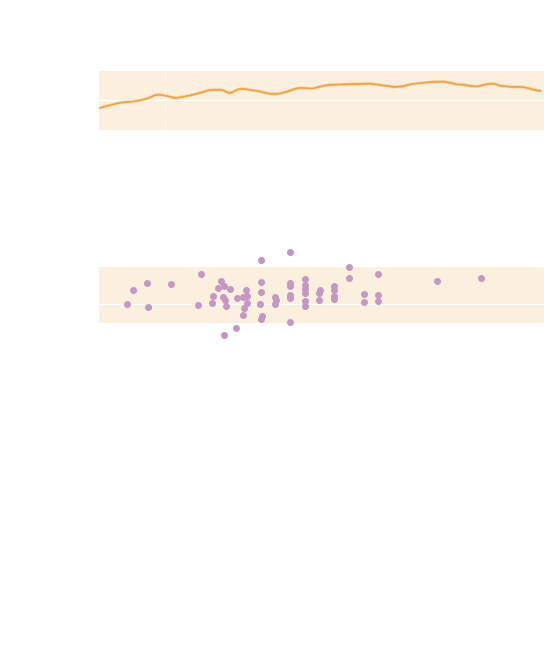 Featured Resources
DIaMonD Study1 shows that Dexcom CGM use improves glucose control in adults with type 1 diabetes using insulin injections.
Learn how to prescribe Dexcom G6 through the Dexcom Start program, a simpler prescribing process for you and your patients. The first prescription should include three items: 1 receiver, 1 wireless...
Voucher Offer: Up to $140 in Co-Pay Savings††
Your commercially insured patients may be eligible to save up to $140 in co-pays on Dexcom G6 components. If they have not activated their offer, have them visit dexcom.com/pharmacyoffer or register for them. 
Image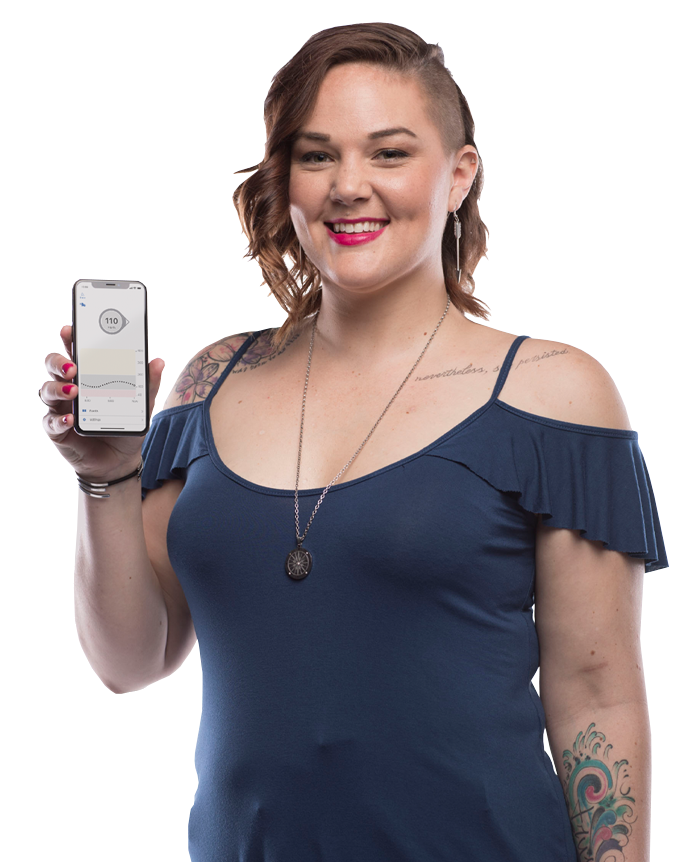 ---
†MARD is a statistical measure of accuracy.  
‡Prior to participating in any study procedures, each subject was asked to voluntarily document their consent by signing an Institutional Review Board (IRB) approved informed consent form.   
||Separate Dexcom Follow app required. Internet connectivity required for data sharing. Followers should always confirm readings on the Dexcom G6 app or receiver before making treatment decisions. Followers must have compatible smart devices to use the Dexcom Follow app.  
¶This predictive alert can be triggered with impending hypoglycemia (glucose of 55 mg/dL or below is predicted to occur within the next 20 minutes).  
#All participants in the rtCGM + mutiple daily injection (MDI) group used the Dexcom G4 Continuous Glucose Monitoring (CGM) System.  
††Eligibility Requirements: The savings programs are offered to commercially insured patients age 2 years and older ONLY. This program is NOT open to patients receiving prescription reimbursement under any federal-, state-, or government-funded healthcare program, such as Medicare, Medicare Advantage, Medicare Part D, Medicaid, Medigap, Veterans Affairs (VA), the Department of Defense (DoD) or TRICARE® or where prohibited by law. Please visit dexcom.com/pharmacyoffer for Program Terms, Conditions, and Eligibility Criteria. 
1 Shah VN, et al. Diabetes Technol Ther. 2018;20(6):428-433. 
2 Beck, RW, et al. JAMA. 2017;317(4):371-378.  
3 Welsh, JB et al. Diabetes Technol Ther. 2019;21(3): 128-132. 
4 Puhr S, et al. Diabetes Technol Ther 2019;21(4):155-8. 
5 Wadwa RP, et al. Diabetes Technology & Therapeutics. 2018. 
6 Šoupal J, et al. Diabetes Care 2019;43(1):37-43.  
Contact Us