explore and compare Dexcom CGM products.
The Dexcom CGM portfolio is a growing line of personal and professional products that support a broad range of people with diabetes. Now you can simply prescribe the powerful CGM system that works best for your patients' individual needs.
Use of Dexcom CGM Helps Your Patients With:

Improvements in key outcomes1-5

Advanced monitoring helps prevent hypoglycemic events6

Powerfully accurate numbers without fingersticks,* scans, or calibration7

Painless sensor insertion†,7
*If your glucose alerts and readings from Dexcom CGM do not match symptoms or expectations, use a blood glucose meter to make diabetes treatment decisions.
†Patients reported 95% of insertions were painless (mild, no pain).
an integrated system for diabetes management
Dexcom products and software provide you with more insight into individualized treatment plans, offering more ways to help inform patients' daily diabetes treatment decisions.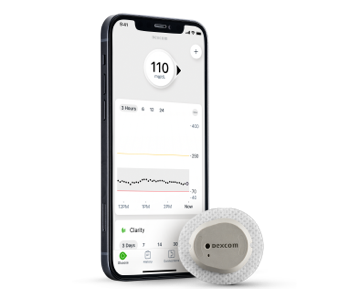 Dexcom CGM
We offer a range of highly accurate CGM systems that help more people with diabetes better manage their glucose levels and improve their health.6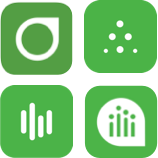 Dexcom Apps
Our suite of digital health apps work across CGM systems to provide you and your patients with actionable, real-time glucose insights.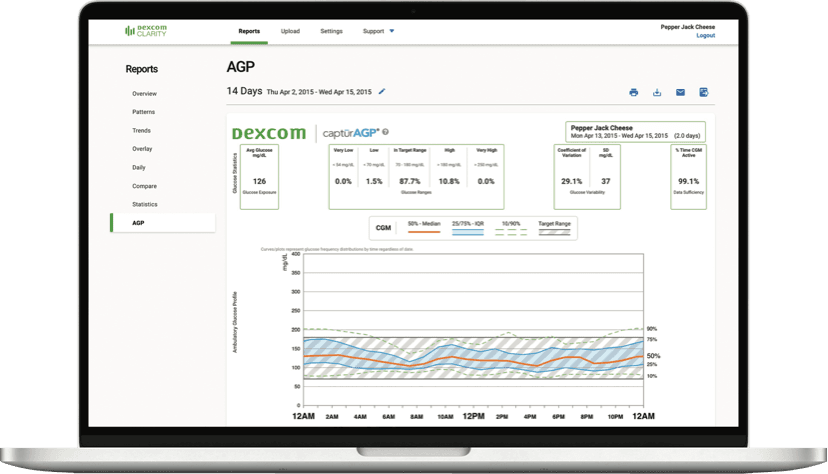 Dexcom CLARITY
Clarity makes insights intuitive for you and your patients by turning data, trends, and patterns into digestible summaries that inspire action.
which Dexcom CGM is right for your patients?
Which Dexcom CGM is right 
for your patients?

Dexcom G7 CGM
Dexcom G6 CGM
Dexcom G6
Professional CGM

The Dexcom G7 CGM System, 60% smaller than Dexcom G6, is the most accurate CGM with a redesigned app that's made to be user friendly.

The Dexcom G6 CGM System leads the industry in connectivity with pumps and pens for powerful integrated diabetes control.

A practice-owned diabetes management tool offers real-time insights for patients and more control for providers.
swipe to compare features
Components and Features
Dexcom G7
Dexcom G6 Personal
Dexcom G6 Pro
System
 
 
 
Indication
2 years and older
2 years and older
2 years and older
Wear duration
Up to 10 days
Up to 10 days
Up to 10 days per person
Calibration
None required
None required
None required
Mode
Unblinded
Unblinded
Blinded or Unblinded
Dosing
Nonadjunctive
Nonadjunctive
Nonadjunctive
(unblinded mode only)
Reporting Software
 
 
 
CLARITY
Yes
Yes
Yes
Display (unblinded mode)
 
 
 
Device‡
Smart device or receiver
Smart device or receiver
Smart phone
Alerts and Alarm
Quiet Mode
Delayed 1st Alert
Urgent Low Alert
Advanced features
Urgent Low Alarm
Urgent Low Alarm
Customizable Alerts
Yes
Yes
Yes
Sensor
 
 
 
12-hour grace period
Yes
No
No
Size
W: 1.07" x L: 0.94"
W: 1.2" x L: 1.8"
W: 1.2" x L: 1.8"
Warm-Up Time
Less than 30 minutes
2 hours
2 hours
Water Resistance
Up to 2.4 m for 24 hours
Up to 2.4 m for 24 hours
Up to 2.4 m for 24 hours
Acetaminophen Blocking§
Yes
Yes
Yes
Applicator
 
 
 
Insertion
Automatic
Automatic
Automatic
Painless*
Yes
Yes
Yes
 
Learn More
Learn More
Learn More

Our free sampling program helps introduce the features and benefits of Dexcom CGM.

Dexcom has 3x more patients paying $0 compared to Freestyle Libre.8
---
*Patients reported 95% of insertions were painless (mild, no pain).
†Refers to the estimated out-of-pocket cost for eligible commercially insured patients for the Dexcom G6 sensor and transmitter when claims are adjudicated as a pharmacy benefit, and includes benefits and offerings through 
available Dexcom programs, such as the voucher program. Actual cost may vary and is subject to individual insurance coverage.
‡Compatible smart devices sold separately: dexcom.com/compatibility.
§Dexcom G6 and G6 Pro (when used in unblinded mode) readings can be used to make diabetes treatment decisions when taking up to a maximum acetaminophen dose of 1000 mg every 6 hours. Taking a higher dose may affect 
Dexcom G6 and Dexcom G6 Pro readings.
1 Beck, RW, et al. JAMA. 2017;317(4):371-378.
2 Beck RW, et al. Ann Intern Med. 2017;167(6):365-374.
3 Martens T, et al. JAMA. 2021;325(22):2262-2272.
4 Laffel LM, et al. JAMA. 2020;323(23):2388-2396.
5 Welsh JB, et al. J Diabetes Sci Technol. 2022:19322968221099879.
6 Puhr S, et al. Diabetes Technol Ther. 2019;21(4):155-158.
7 Dexcom G7. User Guide. Dexcom Inc; 2021.
8 Data on file, IQVIA 8/21-8/22.